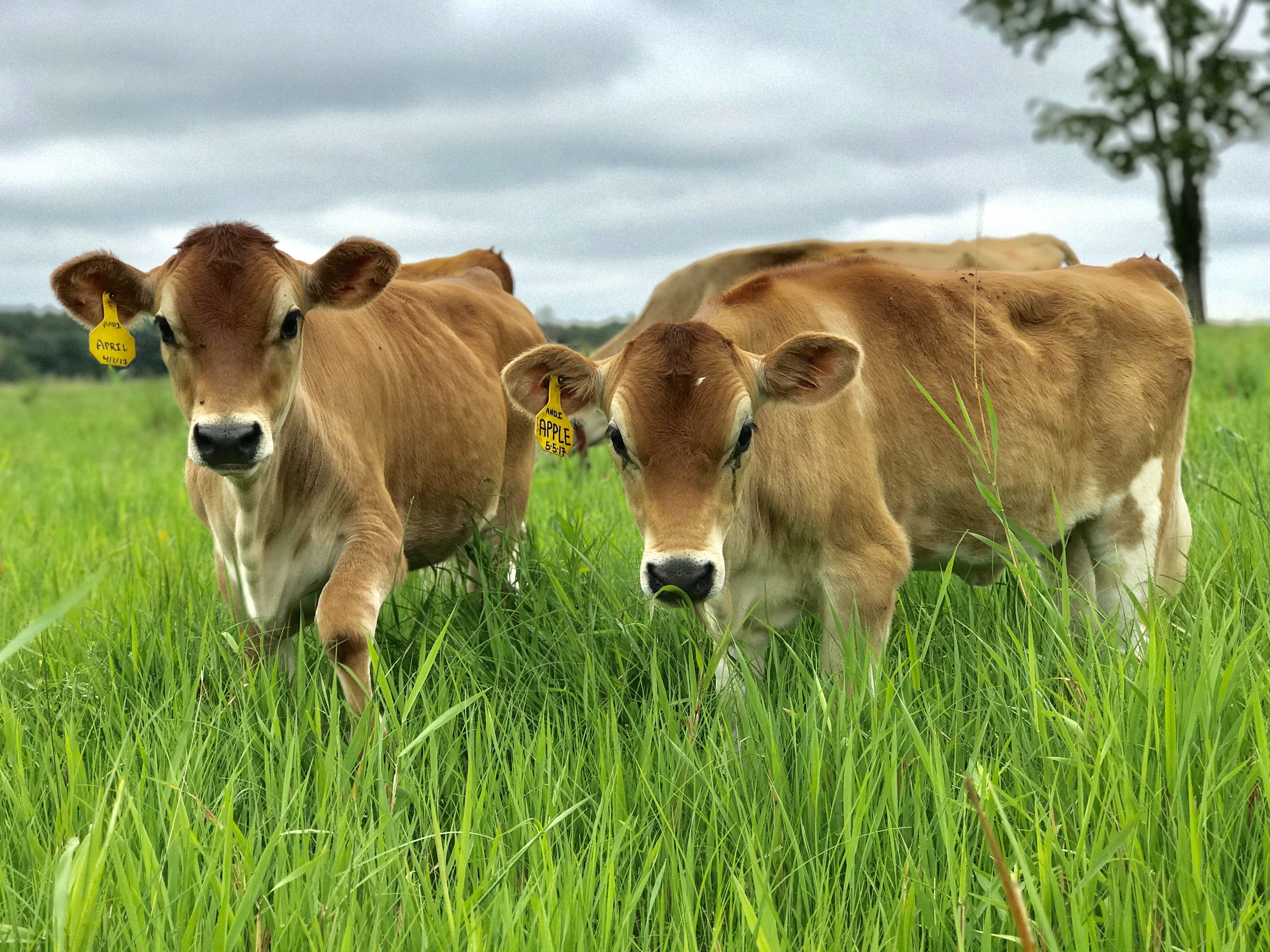 winter meat share Available for pick-up now!
100% grass fed beef cuts for $12/lb we include just the favorites.
The Share can be picked up on the farm at anytime, just give us a heads up and we'll put a bag together for you! We also have a pick-up point in Wilton, CT with first pick-up Tuesday, January 15th. If you are interested in the Wilton drop-off spot let us know and we'll give you the details!
We are excited to start our first winter season here on the farm and to kick it off we are offering a special Winter 100% Grass Fed Beef and Raw Milk Share. Buying a winter grass fed beef and/or raw milk share will give you a great value and savings on exceptional quality grass fed beef and raw milk, and your purchase will help support our family farm as we take on the responsibility of revitalizing this important and historic local dairy farm. To learn more about our beef visit the Our Vision section of our website.
WHAT IS IN A WINTER GRASS FED BEEF SHARE?
Our winter season shares give you a great value for high quality retail cuts and you get to choose the right size for your family! With our winter shares you can choose a 10lb, 15lb, or 20lb monthly bulk bag of beef to accommodate your families needs, on a month by month basis. You will also get just the favorite cuts like steaks, ground beef, stew beef, and hot dogs for example; and for anyone who loves the offal and bones you can ask to have them included.
BEEF SHARE HIGHLIGHTS:
10lb, 15lb, or 20lb beef bulk bags each month

$12/lb favorite cuts only, steak, ground beef, hot dogs, etc.

Month by month commitment
If you are interested in joining the share or have any questions please fill out the form below and submit, we will get back to you soon!
Our Vision & Practices
Our Mama's and calves spend their days on lush grass in the sunshine enjoying the clover.
Our cows
Our calves get to grow up side by side with their mama's learning cow behaviors like grazing first hand and enjoying the benefits of a long nursing relationship.
our mission
Healthy grass is the foundation of a sustainable dairy operation, it makes everything else possible
Stop by the farm, meet our cows, enjoy our milk
Our cows are part of the crew, our customers are family